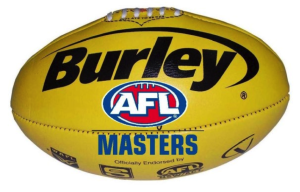 The registration process is simple and can be completed on line. Players only need to be registered once with this Association and that is when they first join.
All the information as to how to register as a new player to the club can be found on the AFL Masters WA website by following these simple steps:
On the home page go to the banner at the top of the page and click the button – ABOUT US.
Click the ADMINISTRATION button
Click the CLUB MANUAL button
Allow a short period of time for the Club Manual to download
Go to the Index for the club Manual
Look for the section titled ONLINE REGISTRATION FOR CLUBS AND PLAYERS.
That section provides all the information required to navigate the website correctly and provides all the information necessary for club officials to register new players to their club.
IMPORTANT:
The section in the Club Manual that refers to players having to re enter the site each year to tick off on the philosophy and Code of conduct has now been abandoned and is no longer necessary.
You are reminded that if there is any change to your details, such as address , email addresses, contact numbers etc. then it is your responsibility to ensure that your information on the website is kept up to date.
Details showing how to do so are also contained in the Club Manual on the Website.